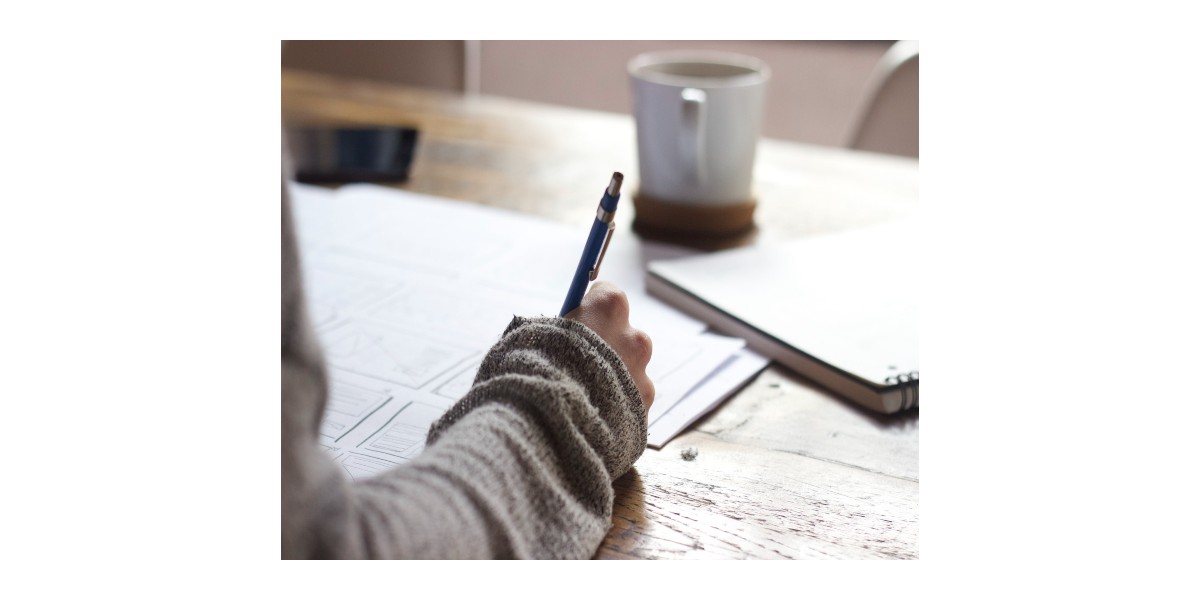 General Preparedness Plan in 10 steps.
1.    Determine possible disaster.
2.    Educate yourself.  Create your own Prepper Library.
3.    Stockpile items you should have.
4.    Prepare your house  for possible disaster.
5.    Create Emergency Plan.
6.    Prepare back up location.
7.    Make caches.
8.    Prepare your vehicle for BOL and Evacuation Plan.
9.    Create Personal/Family Binder.
10.    Create Check lists.
 
In previous article  "13 Basic steps how to begin with prepping"  I briefly talk  about General Preparedness Plan. Today we can talk about this plan in more details.
Disaster plan, Emergency Plan, Action Plan. It is not important how you will call your plan for any disaster – just make one.
The basic is that your plan should have timing schedule with your tasks to reach your goals to be ready for any possible disaster you expecting. Your level of preparedness should save your property or minimize lost, damages or save your life and your family.
Let's go step by step.

 
1.    Determine which possible disaster can have influence on your location, your house, your family.
I wrote about this issue in my previous article. At beginning just focus on most possible SHTF scenarios. Later on , when you will have basic tasks fulfilled you can expand your preparedness to more scenarios let say less likely to happen.

 
2.    Educate yourself as much as possible about certain disasters and how to deal with it.  Create your own Prepper Library.
To make right decision what to buy next, you have to have knowledge about certain issues. You can obtain knowledge by reading books, watching YT channels, learn from masters or your friends etc.
Make your own Prepper Library.  Collect useful books and manuals. Read, study, practice, train, repeat. You can keep you library in digital form or as paper print.  Keep all your digital files in USB keys, high capacity memory cards or external HD. More durable are drives with SSD technology. Useful are also short video clips. But be careful they will consume much more data memory then classic readers files.
You can create your own structure, all depends just on you.
My library was created gradually and its structure was changed several time. I believe structure and contents will change again with upcoming time and rising numbers of new books.
My library has couple main fields I want to focus. At present time structure is as follows in alphabetical order:
1.    Communication
2.    Cookware
3.    Farm, Garden, Breed
4.    Fire, Light, Heat, Energy
5.    Food, Cooking, Recipes
6.    Guns, Ammo, Reloading, Combat, Defense
7.    Health, First Aid, Medicine
8.    Hunting and Fishing
9.    Hygiene
10.    Meteorology
11.    Military Handbooks and Manuals
12.    Orientation, Navigation, Topography, Observation
13.    Prepping General
14.    Shelter, Panic Room, Constructions
15.    Skills
16.    Survival, Bushcraft, Camping
17.    Water

 
3.    Create list of items you should have to minimize impact of disaster. Make Inventory List what  do you need. List for barter.
Basic list of every prepper stockpiling items:
•    Water
•    Food
•    Energy, Light
•    Tools and Equipment
•    Guns and Ammo
•    Hygiene
•    Medicaments
•    Cookware and Clothes
•    Transportation

Depends on scenario are you preparing for,  your list of required items, tools or equipment will be slightly different.
Example: If you prepare for flood because you are living in frequently flooded area you will be focus not only on items in the basic list mention above but also on gathering of sandbags, rubber boots, fishing hip waders or chest waders, life jackets and rescue boat.   
You should keep gutters and downspouts free of debris. Buy water pump and install sump pumps with battery back-ups in your basement.
Install backflow valves and/or plugs on all drains, toilets, and sewer connections in your home to stop sewage and flood waters from backing up into and out of the household drains.
Be sure to stay up to date on your tetanus shots, as you're bound to come across old metal while cleaning up flood debris.

 
You can create supplies with extra amount of items which you can produce in advance.  For example: if your hobby is making a candle you can make barter business with this commodity which will be on high demand in case of SHTF.
List of barter items can be various. Depends on:
•    disaster scenario
•    size of disaster – local, national, continent, global
•    duration of the disaster
•    geographical location
•    weather season
 
All stockpiled items should have at least these features:
•    ideally, you can make an item all by yourself very cheaply and in large quantities (candles, soap, bee honey, eggs, fruit, vegetables, etc.)
•    if you have to buy, item should be relatively cost-efficient (you can buy in large quantity with reasonable bulky discount today without having to spend a fortune)
•    should have a long shell-life
•    must be convenient to store

It is very hard to predict what will have highest demand if SHTF. From this reason is my list shorter then others  preppers. I made it by alphabetical order.
•    alcohol, vine
•    ammunition and weapons
•    batteries
•    bicycle and spare parts
•    candles
•    coffee & tee
•    drinking water and water filters
•    fire starters - BIC lighters, matches, etc
•    flashlights
•    food
•    fuel - gasoline, diesel, kerosene, propane
•    generator
•    hygiene, toilet paper, cleaning products, condoms
•    livestock, poultry
•    medical supplies, antibiotics, painkillers
•    mosquito nets
•    optic glasses
•    porn magazines
•    precious metal - gold and silver
•    salt, sugar, spices
•    seeds
•    shoes
•    small bank notes
•    solar panels
•    tobacco & cigarettes

Make ready EDC Kit (Every Day Carry Kit), BOB - Bug Out Bag and GHB - Get Home Bag.  Use and test them frequently, find what best suite your requirements. Modify and update regularly.  

 
4.    Prepare your house  for possible disaster. Make your house more secure.
Take the necessary measures to increase the protection and security of the house.  Install such technical devices to increase the safety and protection of the house, which will work reliably even in the event of a power failure for long time. Focus on outdoor protection, fence, light moving sensors and mechanical detectors, entry points to the house – doors and windows. Do not forget on fire protection, anti flood measures, hurricane, tornado etc.
5.    Create Emergency Plan in case you have to get in or escape from your house.

A.    Determine Emergency Family Meeting Points.
Your first meeting place should always be your home, but in the event that your home becomes compromised you and your family will need to know where to meet in case communication is down.
Meeting point is a place that isn't impossible to get to, and a place that has several routes to get there, that way if one road is cut off, there is still another option for still reaching your safe place.
Have at least two with inside city limits. One nearby in case of immediate emergencies and another one outside your neighborhood in case you cannot return home or are asked to leave your area. It is also important to have an Meeting Point outside city limits to accommodate different disasters, or potential scenarios. Arrange for a place to stay with friends or relatives out of town.
Ensure everyone in your family knows where to go to in case of an emergency.
Learn about public shelter locations. Remember most public shelter do not accept family pets.

 
B.    Have maps or simple orientation drawing ready
Print off maps for your binder, and identify multiple routes, not only from your home, but from kids's schools, friends' homes, or other places they might be. Then share these different routes with your children, so they are aware of how to safely reach their destination. You can also include a map in your kid's school backpack too in case they are at school and have to go to your meeting spot to stay safe.
Have a map of alternate routes out of your area. In case of disaster main roads out of the city could be  packed with people and debris that it will be impossible to get a family safely through.  A simple map can help you out.
Also carry with you colored duct tape and permanent marker.  That way if you, your spouse, or an older child get separated you can leave a trail of where you've been and where you are going. When disaster strikes, loved ones are not where you left them but it is the first place you start looking for them.

 
C.    Keep family member photos
Have photos of your family or emergency group. If a member gets separated from you, you'll have a photo to show people while trying to find the missing person, in emergency when phones might not work, but they will also help you share with media and law enforcement to find loved ones in the aftermath of a catastrophe.

 
D.   Make Communication Plan  and  Family Emergency Contact List
Main purpose of this plan is to get in touch with family members in case of any disaster happen.
Have an Emergency Contact List of your family members, your emergency group or your neighbors with cell phones and solid lines too if available. List everybody  who lives close by so he can find someone to help others.  Add your Emergency Contact List to your Bug Out Bag, GHB, EDC and take it with you when you travel.
Create Phone directory with cell phones and solid line too:  
•    All family members
•    Neighbors
•    School Teachers, Trainer
•    Work Office, etc.

E.     Prepare General Emergency Contact List
Prepare Emergency Contact List of your local offices and organizations. I do no mean emergency numbers like 911 in USA or 112 in Europe.  Prefer solid line contact phone numbers, but you can ad also cell phones and contact emails:
•    Fire Department
•    Police Station
•    Medical Unit, Hospital, Clinic, Family Doctor, Dentist
•    Drug Store, Pharmacy
•    Electricity Company
•    Water Company
•    Gas Company
•    Local Government Office
•    FEMA or similar Civilian Protection Organization, depends on country.
•    Neighbors

Make this list in various sizes, keep it one in your house, another with your BOB, GHB, one also should be a part of your mini survival kit, or EDC kit. You can laminate it, but in case of any change you have to produce new one.

 
F.     Use your smart phone effectively
Create in advance an Emergency Contact Group in the address book of your cell phone.  With most cell phones you can set-up a group contact.  Note:  that many cell phones will not send out more than 10 messages at a time so limit your emergency group to 10 people or make another group "B".  Phone lines and wireless networks are generally overloaded when disaster strikes.  When this happens, a brief text message has the greatest chance of getting through.

 
G.   Have a secondary method to connect with others.
You should have a secondary method, other than cell phones, to communicate with family, neighbors, and your emergency group members.
Internet and Social media network can be used as secondary method of connection. Viber, WhatsApp, Facebook Messenger, GroupMe etc.   Yes, this depends on electricity,  internet connection,  data signal and capacity.  When cell phone network will go down this method will be gradually overloaded too.  
Apps may work even if cell phone towers are overloaded or down. Family tracking apps on phones are becoming more popular and many of them have a free option.
Consider getting walkie-talkies, a CB Radio,  HAM radio (license is required, but in an emergency, you don't need a license to call for help), and/or a Satellite Phone (very expensive but will work even if cell towers are down and also in extreme weather).

 
Create Phone Family Tree
Traditional methods of communicating with group members during times of crisis are no longer as effective as they once were. Phone trees are rapidly becoming a thing of the past. Yes, this is definitely true but when cell phone network or internet is going down we have still little chance to use solid lines phones.
In case you are large family living in multi generation house or your emergency group has large amount of people you can create old fashion Phone Tree List which can help you more effective to communicate when SHTF and only solid line phones are working.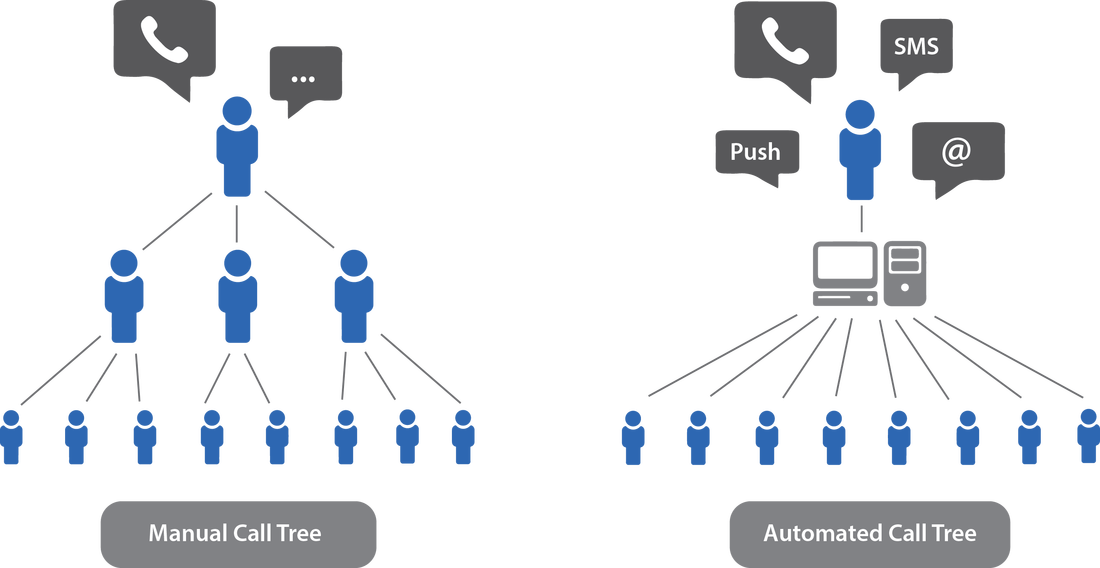 H.   Have a back up power
Your phone's battery will probably drain much quicker than usual when SHTF or any natural disaster happened. Depends on situation may be you will get large amount of emergency disaster alert messages. Definitely you will try to get connect numerous time with other family members. This will cost you a time and juice of your phone battery.
Keep everywhere in your house, car, EDC, BOB, BGH always  phone charger, back up cables, connector adapters and fully charged power banks various sizes and power.  Have in your car multi-socket adapter for chargers.  


 
6.    Prepare back up location.
Choose in advance your back up location in case SHTF and you will be forced to leave your house. Preppers call it BOL – Bug Out Location.
Ideal location for living will be remote area with very low population or better now population, but this is almost impossible to find in Europe. More chances are for American/Canadian preppers.
In some European mountain areas can find someone such place but it will be only question of time when will be discovered by others.
Definitely such spot should have from point of security minimum access roads, one or maximum two roads.
Preferred location in elevated place somewhere around the hill or vicinity.
Must have own water source – natural spring, creek, lake, well,  etc.  Mixed forest and mountain meadows are ideal.
Cottage, hut, log cabin should be situated among large conifer trees to ensure is not visible from long distance even during winter.
The site should have designated observation points from which unwanted visitors could be identified in a timely manner.
If you read carefully all above mention criterion you realize it is practically impossible to find such spot in Europe.  But one solution can give you some hope.  You can create larger group of people 50 — 300  preppers and buy some land in remote area and start to build fully independent community off-grid right now in the "peace time".  Such large group should have capacity to be self sufficient with own circular defense.
One of the similar example of creation such group is project Zaježka at Zaježová in Slovakia. This is not exact prepper community but system they are using several years with success is very similar and can be easy modified for new prepper groups in other parts of Europe.
Another possibility for preppers to go out of the city when SHTF is to move to rural areas, villages or mountain cottages of another family members, old parents or friends.

 
7.    Make caches around your house and back up location
When you begin to stockpiling all your preps you will need some space for it. Basic rule is, don't put all your prepps in one place, make secret closets in your house around your house in the garden, along the evacuation route and also around your BOL. It help you save part of preps in case your house was forfeited by looters, flooded, or affected by fire.
Caches serves as back up supplies which are permanently hidden somewhere underground close to your house, along the the route to your BOL or around you BOL for long time. Caches are ready and buried during "peacetime". They are usually made of strong plastic or metal cases which are 100% waterproof. You can buy special containers or you can make yourself from large plastic tube.
Preppers keep in caches – long shell food, can food, ammunition and guns*, fire starters, matches, candles, water purification tablets, fuel, travel gas, batteries, medical supply and first aid kit.
*If you legally own any gun in EU you can not bury it to the cache, because according to the law you have to be ready to show anytime to the Police your gun for physical inspection.  

 
8.    Prepare your vehicle for BOL and Evacuation Plan with escape routes.
BOV – Bug Out Vehicle is vehicle fully loaded and ready to go to your BOL on short notice.
Ideal vehicle will be 4x4, older model without computer control unit  which should make this vehicle EMP proof.  Recommended are SUV or full size pickup and camper. Installed roof rack or towing hook will extend your vehicle loading capacity. Have at least one winch, installed CB radio antenna on the roof and large wheels with off road tires.
Keep always gas tank full.  Make it a practice to fill your vehicle when the gas gauge reaches the 1/2 mark.  Make regular technical inspections and level control of operating fluids.
Popular gear kept in the car:
•    Maps, compass, headlamp, gloves
•    Jumper cables
•    Tow rope
•    Road flares or blaze signal
•    Spare tire and tire changing tools
•    Jack
•    Windshield scraper
•    All operating fluids
•    Folding shovel
•    A Jerry can with extra fuel
•    Sand bag
•    Tire sealant
•    Fire extinguisher
•    Air compressor or hand pump
•    Mechanic's tool kit, duct tape
•    Spare fan belts and hoses
•    Spare fuses
•    Siphon hose
•    Winch
•    Folding saw
•    Multi-socket cigarette lighter charger
+   evacuation stuff:
•    BOB of each member
•    Extra food and water
•    Guns and ammunition

 
Determine evacuation routes.
Plan long time before your evacuation routes to get your BOL. Do not forget to plan also alternative routes in case your main escape route is blocked due to any reason.  Plan shortest route but also another one  the most safe. You can use first or second depends on disaster, situation, vehicle condition,  or time limit. Mark your designed routes and make notes to the road maps.
 
 
Test the routes.
Make practical drive through your all designed routes. Use them in different year season, time day/night, weather conditions - rain, snow, etc. Note minimum and maximum time to reach your BOL with different routes.  Test the roads also with different transportation vehicles. Try practically if is possible to get to your BOL by motorcycle, bicycle or by walk.  Notice how long it will take you or your family to get to BOL.

 
Make evacuation drill
An evacuation is an extremely tense and fearful experience. Preparedness helps take some of the panic out of the process, and when the whole family is informed and is involved with the planning, you can count on getting out quickly and efficiently.
There is no exact time you have to escape from the house. All depends on situation.  When you wake up in the bed during earthquake or fire the time is counting in seconds.  Flood can give you minutes or hour. Tornado if is correct predicted can give you hours or day.
In case your life is not directly endangered and you are forced to escape your location, city, etc. You should know how to do evacuation within 15-30 minutes.
Try to find what will be the shortest time to evacuate whole family. Make simple drill with all family members together and see how you can do it.  To make improvement repeat again or distribute evacuation tasks to other family members. Make drill also during the night.   
•    Make house evacuation check list of what must not be left  behind and keep that list with your emergency evacuation plan. Survey each room from roof to basement and write to this list what have to be taken.
•    Prepare BOB for each family member. Keep all bags in stand by place close to house exits but in discrete way.
•    Prepare bags or boxes with  extra food and water.
•    Assign tasks to every member of the family to speed up evacuation process.
•    Check if every member knows his role during evacuation

 
Prepare the checklist for abandoning the house
As you drive away from your home, no doubt you'll have feelings of sadness and, perhaps, loss. A written plan to protect your home will increase the chances of having a home to come home to. Here is a checklist I've used.
•    Unplug everything in the house
•    Close and lock all windows, close blinds and curtains
•    Use mechanical lock at the garage door
•    Turn off gas and water
•    In the winter, shut down outside main water shut-off valve and run out all water from house pipes from the lowest faucets.
•    Turn on gas stove and allow the rest of the gas in the pipe to burn out then turn off,  unplug stove
•    Switch off the main circuit breaker of your electrical panel
•    Fold  down all toilet seat covers
•    Hide one set of the house keys around the house at the secret place
•    Destroy this checklist

 
9.    Create Personal/Family Binder
When SHTF and you are forced to live your house, never take your original documents with you.  Create Emergency Binder with paper copies of all your official papers and documents. Add to the binder latest photos of all family members. Also make scan and upload all your documents to your computer, laptop, external hard drive, USB key and Memory Cards. You can keep all your digital files also in the cloud service provider like Box, Google, One Drive, Drop Box etc, which is very comfortable,  but you have to have on your mind  that when some SHTF scenarios happened this service will be temporary or forever down.
USB keys or Memory Cards with uploaded files can be part of your survival kit or EDC kit, BOB, GHB etc.  
Keep all original  documents (except travel documents and IDs ) in the secret place in your house or garden. Avoid places with possible flood (basement) or fire (loft). Protection box should be 100% water proof and fire proof.  You can make cache with copies of your documents also in your back up location.

Make copies of all yours travel, legal, financial and medical documents:

•    Passport
•    ID or SS#
•    Driver License
•    Vehicle Technical ID
•    Birth Certificate
•    Adoption Report
•    Citizenship, Naturalization documents, Refuge papers
•    Marriage License, Divorce papers
•    Last will and testament
•    Power of attorney
•    Medical Insurance Card/ID
•    Medical Reports, Medical Exams, History
•    Record of immunizations/allergies
•    List of all medications used including dosages and alternatives
•    International Vaccine  ID
•    Students ID
•    High School or College Diploma
•    Firearms Owner ID
•    Veteran ID
•    Bank Records
•    Front and back side of your Credit and Debit Cards
•    Financial obligations
•    Last 2 reports from you Mortgage balance
•    Tax records (minimum previous year)
•    Property Certificates – apartment, house, land, etc.
•    House/Apartment Insurance
•    Life Insurance
•    List of your internet passwords
•    List of your home inventory
 
Make a complete inventory of your home and any other property, written and/or video taped. Include information such as serial numbers, make and model numbers, physical descriptions, price of purchase (receipt if possible). This list could help you prove the value of what you owned. Be sure to include expensive items, furniture and built-in items. Do this for everything you value in your home and other properties. Store this record away from your home in a safe place.

 
10.Create Check lists
Here you can find some examples of Checklists. You can create easy your own.

Basic Emergency Supply Kit by FEMA
Emergency Preparedness Checklist by FEMA
Family Emergency Plan Template by Colorado SART
Suggested List Of Supplies to Stockpile
A Checklist for People with Mobility Problems by FEMA
Family Disaster Supplies Kit by FEMA
Prepper's Checklist by ASGM


Blog