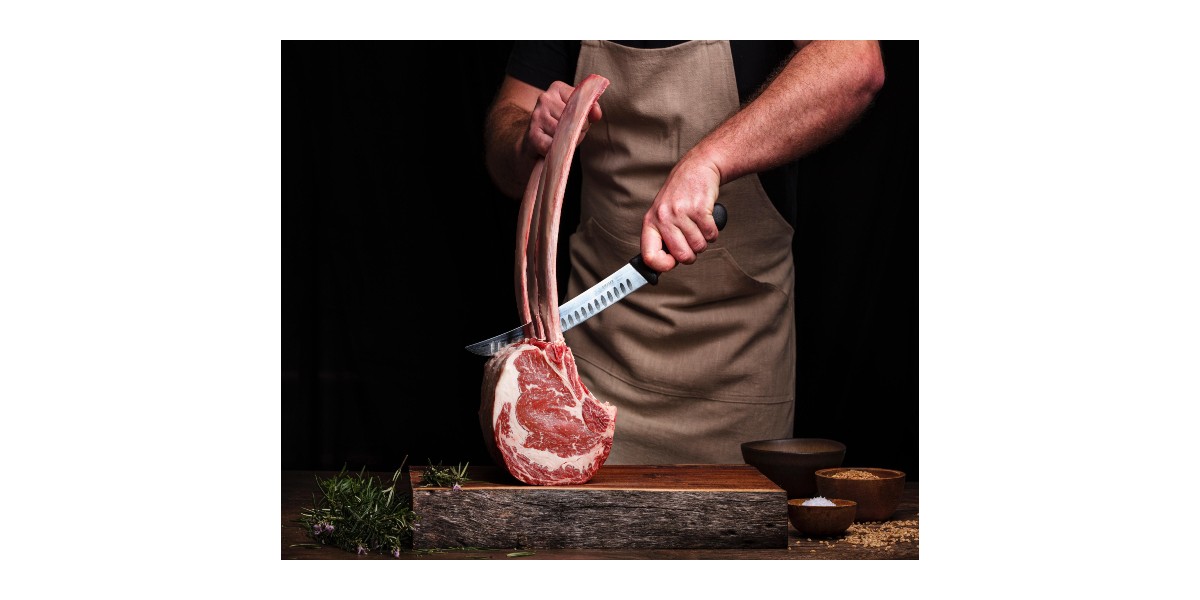 Butchery, meat processing
In the countryside in eastern Europe and the Balkan, despite various restrictions and bans by the bureaucratic leadership of the European Union, pig or ram slaughters are still common. In Western Europe, this tradition is still maintained in Spain, Portugal, Italy and Greece. I do not want to discuss the intentions of the EU leadership here, but it is clear to everyone that under the pretext of protecting public health and avoiding the spread of possible diseases, ordinary people see restrictions by the authorities as an attempt to eliminate small family farmers in order to reduce or eliminate their food self-sufficiency in 100% organic quality and, conversely, to create a dependence on them for multinational food chains of questionable quality.
Pig slaughter. Domestic breeders traditionally set aside for this work on Saturdays in autumn or winter and call in addition to the general family and a professional butcher, who will slaughter, derail and cut the meat quickly, professionally and with quality.
My father-in-law also bred and still breeds, although now in a much smaller number and assortment than in the village in the village, various poultry and animals. Cows, pigs, sheep, goats, chickens, ducks, geese, turkeys, rabbits, pigeons but also ostriches. If the time of slaughter comes, he can advise how to kill the animal quickly so that it does not suffer, professionally pull the skin, gut it and cut it.
Not all people living in cities have the opportunity to see and learn how to properly clean and slice a slaughtered animal somewhere on a farm live. Hobby hunters have a chance, who get to such activities much more often on the hunt. This is also the most ideal way to learn it all.
Others who are interested in this will have to look at some instructional videos, or will have to study books on this topic.
Many preppers are certainly interested in how to properly skin, gut and slice a deer, wild boar, hare, quail or duck, or other domestic animals.
There are some differences in the cooking of a caught animal somewhere in nature in limited conditions and when killing at home. But in both cases it is always necessary to follow the basic hygiene rules.
Here you will find a list of books on butchery, slaughter, skinning, cooking and slicing that could help you with this.
Published books are in various formats - PDF, MOBI, EPUB and AZW3. To open files and read, you must have some browsers or readers installed, such as Adober Reader, Caliber, Kindle, etc.
All books, manuals, and tutorials were freely available on the Web through common search tools. No one has been hacked or cracked in any illegal way. This collection process took a long time.
If you have other free books available and would like to add them to our free EuroPrepper library to help another prepper community, send your files via our contact form.
EuroPrepper

Blog